When you are going to buy a mask it is vital to check that it is masks approved by an official notified body.
In MaskLove we have several approval certificates in masks.
In the certification process, tests are carried out in the approved laboratories, on the samples taken by the auditor.
It is verified on the basis of the specific Rule of each case.
Filtration efficiency
Breathability
Washes (in case of reusable masks).
Based on the results of these tests and the audit report, an opinion is issued on the granting or non-granting of the certificate.
REPORT Number: C-21062806
UNE0064-1:2020-UNE0064-2:2020-UNE0065:2020-CWA 17553:2020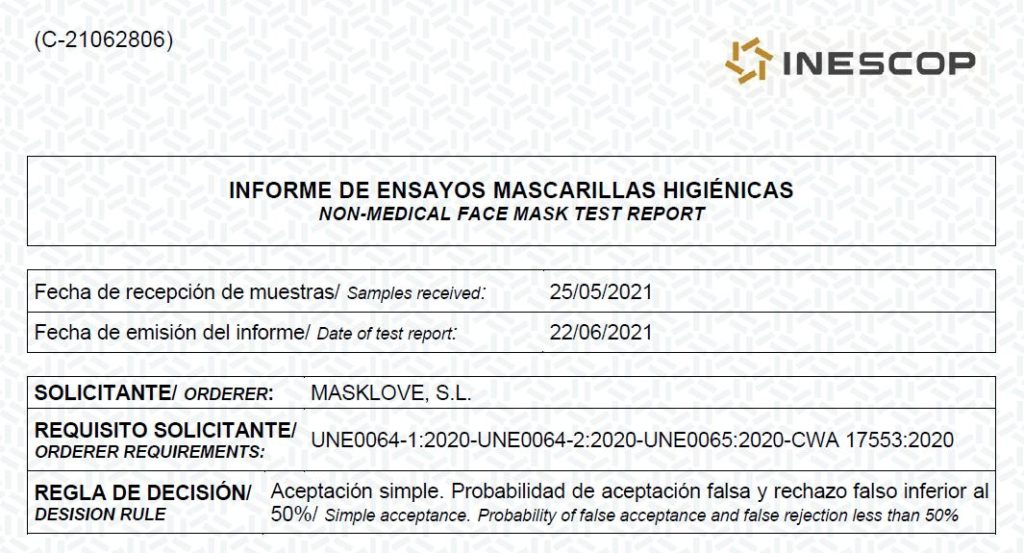 REPORT Number: C-21063123
UNE0064-1:2020-UNE0064-2:2020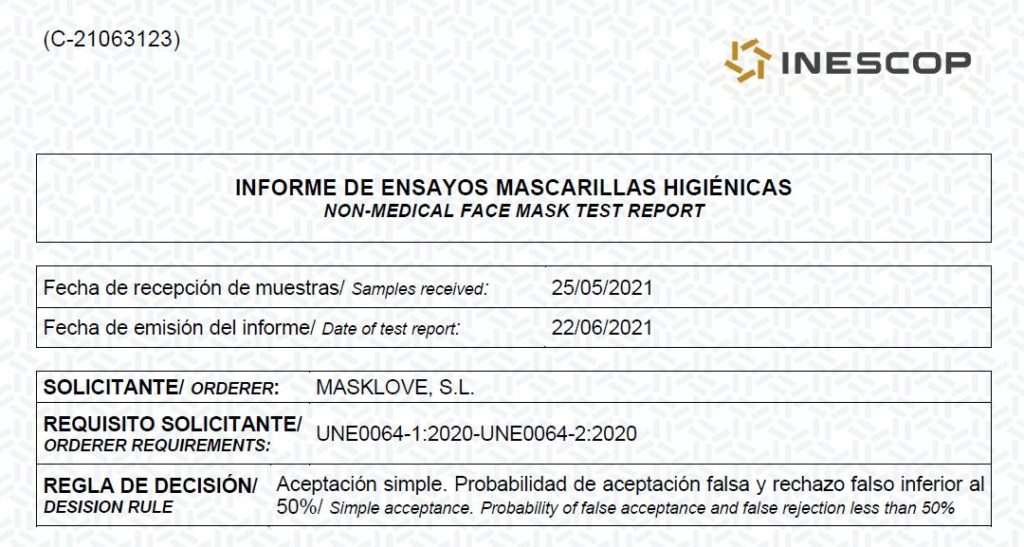 REPORT Number: AR-21-YL-006631-01
CWA 17553:2020

We have the reports of each certification available, on demand by email.